Court Musician xx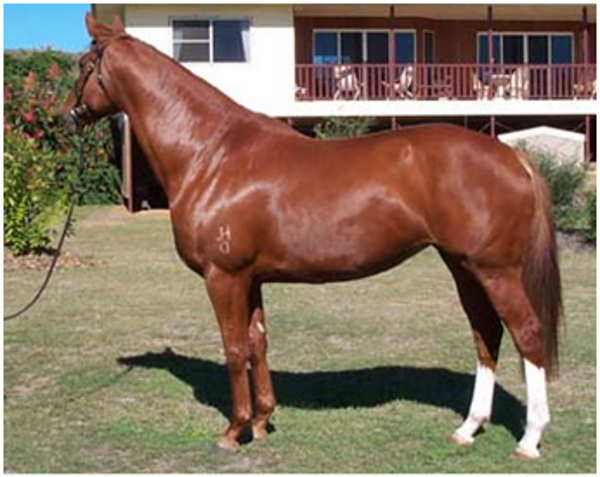 Caption of Chestnut Thoroughbred Mare 1996
SIRE: Salieri xx by Accipter xx DAM: Mistress Spoilt xx by Yeats/Gulf Pearl xx
In 2002 Remi Stud decided they needed another Thoroughbred mare to add to their genetic pool, and so the search for a suitable mare commenced. After looking at over 500 mares, Molly was discovered at the Magic Million Sales at the Gold Coast, and following a frantic bidding dual, she was successfully purchased and duly arrived at Remi Stud. During her Hanoverian classification, the German classifier asked if he could take her back to Germany with him. In 2011 she was awarded Hanoverian Champion Family with her 2 daughters, EM Remi La Bamba and EMC Remi Lady Locksley. Molly has gone on to excel as a broodmare and has had 6 foals to date:
Elite Mare Remi La Bamba (by Lanthan (Ger)). An exquisite brown filly who is an exciting dressage horse and broodmare for the future. As a foal in 2004, she was selected as the Best Filly Foal at the Remi Stud Open Day by classifier Klaus Buenger, and went on to win Champion Filly at the Hanoverian Mare Show the following year with classifier Dr. Jochen Wilkens. She completed the hat trick by once again winning Champion Filly at the Hanoverian Mare Show in 2006 with Hans-Heinrich Bruening. Bambi has been broken in and successfully completed her Mare Performance Test in 2007 and is now an Elite Mare following the birth of her colt by Fishermans Friend (imp), Remi Forrest Gump (see PHOTO#).
Remi Faberge (by Fabriano (Ger)) is a sensational young chestnut gelding. As a foal in 2005 he was awarded Best Colt Foal at Remi Stud Open Day. Stunning good looks, with enormous movement and athleticism destines Jay for an exciting competition career. Broken in January 2008 and going beautifully for his new owner, Christine Duver , he finished in the Top 10 at the Sydney CDI 4 year old Championship 2009 and has now continued his winning ways at Elementary level.
Remi Folksong (by Fishermans Friend (imp)) has looks and movement typical of her sire. A tall, strong, attractive filly, Joni will be one to watch for the future either as a dressage horse or as a broodmare. She was purchased by Sharon Storey who will have a wonderful mare in years to come.
EMC Remi Lady Locksley (by Locksley II (Ger)). Lara is a tall, elegant chestnut filly with looks and movement to die for. (See website for further details). She was awarded Hanoverian Premium Mare in 2011 and is currently in foal to Lauries As (imp). She will start her competition career in 2012.
Remi Lord of the Dance by Lauries As (imp). Jacko was awarded Australian Champion Hanoverian Foal in 2010 and is now owned by Kaz & Ray Roe. An outstanding colt he is a real stallion prospect.
Remi Lord of the Rings by Lauries As (imp). The full brother to Remi Lord of the Dance, Frodo is the replica of his beautiful brother and will make an outstanding dressage proposition.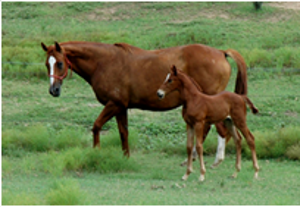 Choose an image to begin